Gunstock Reopens Adventure Park, But Questions Remain
The county-owned resort has made regional headlines with disputes between management, commissioners, and delegation members.
Monday, August 8, 2022, NewEnglandSkiIndustry.com
---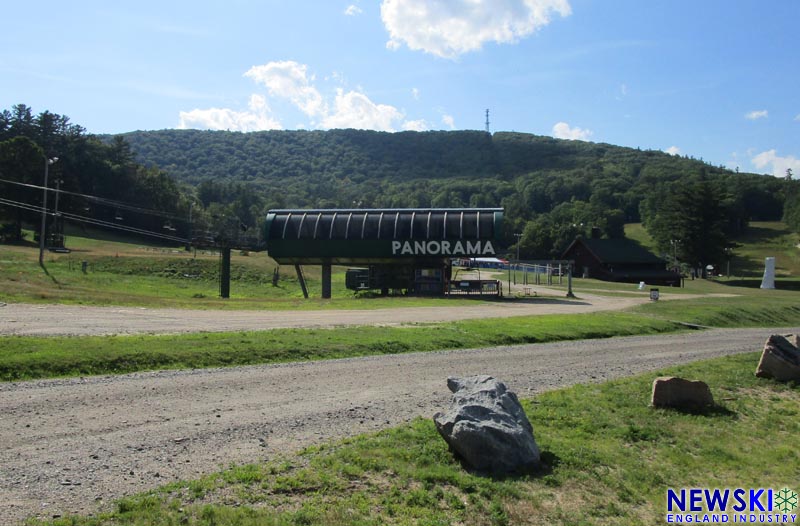 After a ten-day closure, the Gunstock Adventure Park reopened on Thursday. While on the surface it appears the drama at the county-owned ski area has passed, questions remain.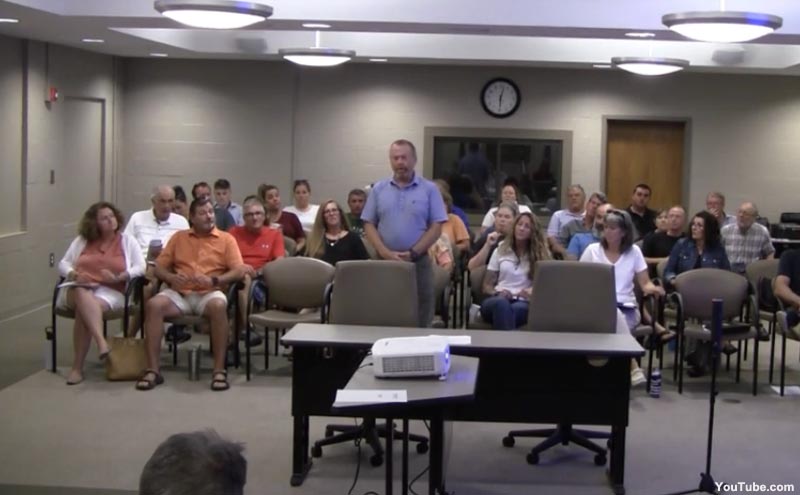 The drama at Gunstock came to breaking point at the Gunstock Area Commission meeting on July 20. Citing not having seats at the meeting table as the final straw, general manager Tom Day led the resignation of Gunstock's management team as a "nuclear option." Commissioner Gary Kiedaisch resigned in solidarity. The following day, the Gunstock Area Commission had the county sheriff oversee management's immediate depature, rather than accept two weeks' notice. Staff subsequently refused to continue operation of the Adventure Park, which includes zip lines and a mountain coaster. The campground and Bronco Off-Roadeo remained in operation.

Management immediately demanded the removal of Gunstock Area Commission chair Peter Ness and Vice Chair David Strang. After a week and a half stalemate, Peter Ness resigned from the commission. Two days later, Strang reportedly verbally offered his conditional resignation in non-public session to the commission, provided that another commissioner was appointed to maintain a quorum. One day later, an emergency meeting of the Belknap County Delegation appointed Denise Conroy to the commission and general manager Tom Day returned to work.






Belknap County Delegation and Gunstock Area Commission



Multiple members of the Belknap County Delegation have questioned the legality of the August 1 emergency meeting, claiming it was not called by the chair and that the required twenty-four hours' notice cannot include a Sunday. Members of the delegation present at the emergency meeting contend counsel said the meeting was valid. An August 8 meeting called by the chair to discuss Gunstock has been cancelled without comment.

At the August 1 emergency meeting, the delegation members present accepted the resignations of Peter Ness, David Strang, and Gary Kiedaisch. Kiedaisch had previously retracted his resignation. Strang never submitted a formal resignation, leaving some members of the delegation to question if it could be accepted.




SoulFest


Amidst the political drama, the SoulFest Christian rock festival was scheduled to be held at Gunstock the seventeenth year. The future of the concert was cited as a reason for the urgent demand for commissioners to resign. However, a local political blog named Granite Grok recently released billing records from Devine-Millimet indicating that Gunstock's management engaged the legal firm in the fall of 2021 to "review and find grounds not to renew the Soulfest contract." SoulFest announced on June 23, a month before the management resignation, that it was the "last year at Gunstock" and, when questioned by a Facebook user, a festival representative said, "ask Gunstock."




Audits


Representative Norm Silber (R-Gilford) appeared on Good Morning New Hampshire in late July and stated "there's clearly inappropriate expenditures and mismanagement." Silber, an attorney, claimed audits by a CPA firm and a legal firm would be released in early August. Silber also alleged that the management walk out was to "head off the imminent release of this damaging information" and stated the wrongdoing was "egregious" and that "there's going to be a request for investigation and probably some aspects of it are going to be referred to the attorney general."

Two of the three members of the Gunstock audit committee, John Plumer and Representative Barbara Comtois (R-Center Barnstead), discussed the situation on WKXL last week. Plumer stated that the audit, conducted by the same firm that conducted previous Gunstock audits, was still in process and that "results haven't been passed onto us in the audit committee or anybody else yet." Comtois added that, "we're not saying that there's any wrongdoing on anybody's part."




Political Donations


On July 27, a WMUR reporter tweeted an image of a $500 Gunstock Area Commission check to Governor Chris Sununu's campaign in September 2020, signed by general manager Tom Day. Day told WMUR that, "We generate our own revenue and this donation does not affect Belknap County residents because we don't take Belknap County money." According to the Laconia Daily Sun, Day stated that "It's a standard thing that we have done," but his predecessor, Greg Goddard, denied making direct campaign contributions with Gunstock funds during his tenure. Gary Kiedaisch, Gunstock Area Commission chair at the time, stated he was not aware of the donation.

A recent June 22, 2022 filing by the Friends of Chris Sununu disclosed an additional $1,000 contribution by the Gunstock Area Commission on June 2, 2022, just weeks before Sununu's statement supporting management. Sununu subsequently stated that he "probably threw a little more gasoline on that fire" and that his campaign would return the funds if asked.



Related Stories on NewEnglandSkiIndustry.com


More Information


comments powered by