Berkshire East and Catamount Announce Major 2021 Expansion
Up to three new lifts could be installed this summer, serving new terrain at both areas.
Wednesday, March 10, 2021, NewEnglandSkiIndustry.com
---

Thunder at Berkshire East (April 2018)



As the three-mountain Berkshire Summit Pass goes on sale for the 2021-22 season, the owners of Berkshire East and Catamount have announced major expansion plans for the upcoming season.



Google Earth rendering of the North Face at Berkshire East



At their northwestern Massachusetts flagship Berkshire East, the Schaefer family has announced they are proceeding "immediately" with the development of the northern face of the mountain. The Schaefer family acquired a 140-acre tract in 2014 and soon received the green light from the town of Charlemont to proceed with cutting trails and installing a lift. Two novice trails were cut for the 2017-18 season, named Thunder and Bolt.



The top of Thunder at Berkshire East (April 2018)



A lift would be installed from near the Wheatherby Brook to an area near the top of the Mohawk ski trail, climbing some 800 vertical feet. Owner Jim Schaefer has described the terrain as, "rolling intermediate, with beautiful natural features such as cliffs, steep glades with large trees and natural half pipes that we will leave in place to allow for some incredibly interesting skiing and riding."

In addition to the new terrain, Berkshire East will see further snowmaking improvements.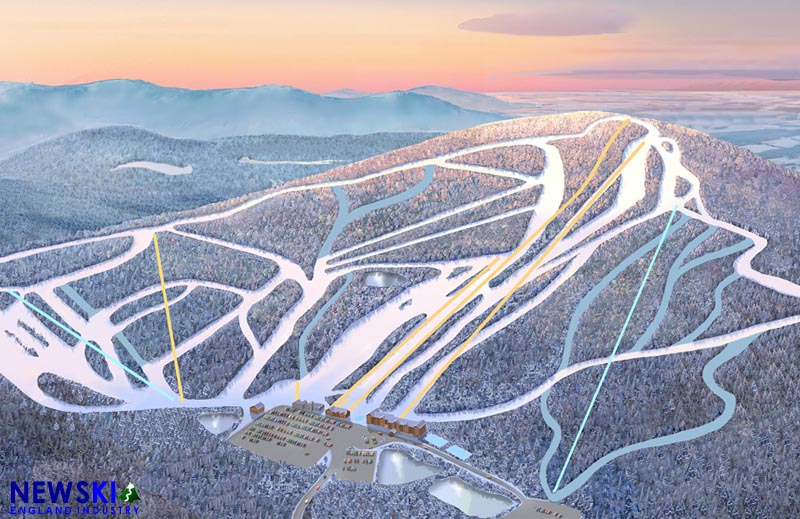 2014 Catamount Expansion Map



Meanwhile, at the Schaefers' Catamount ski area, two lifts could be installed this summer, including one that may serve new terrain.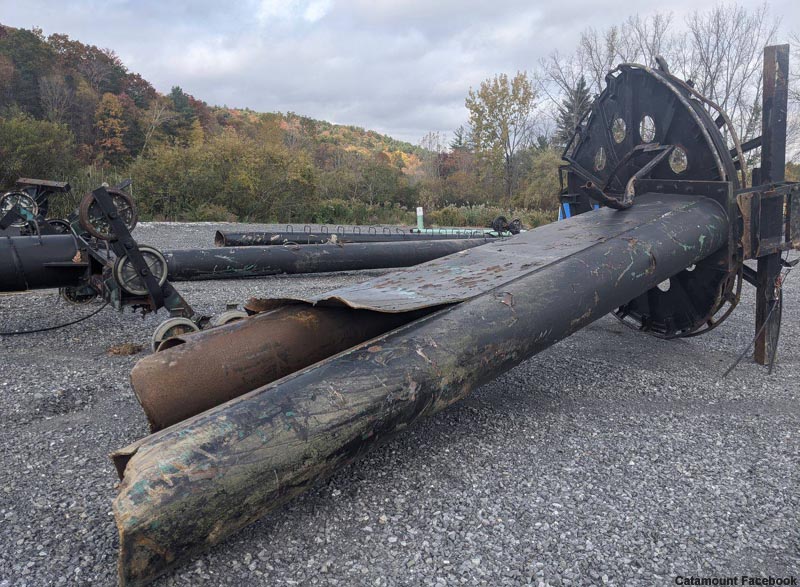 Removal of the Glades Double (2020)



The aging near-summit Glades Double was removed in 2020 and is set to be replaced with a triple or quad chairlift this year. Meanwhile, Jon Schaefer announced another lift has been purchased that will "probably end up on new terrain." Terrain expansion has been proposed on the New York side of the ski area for some years.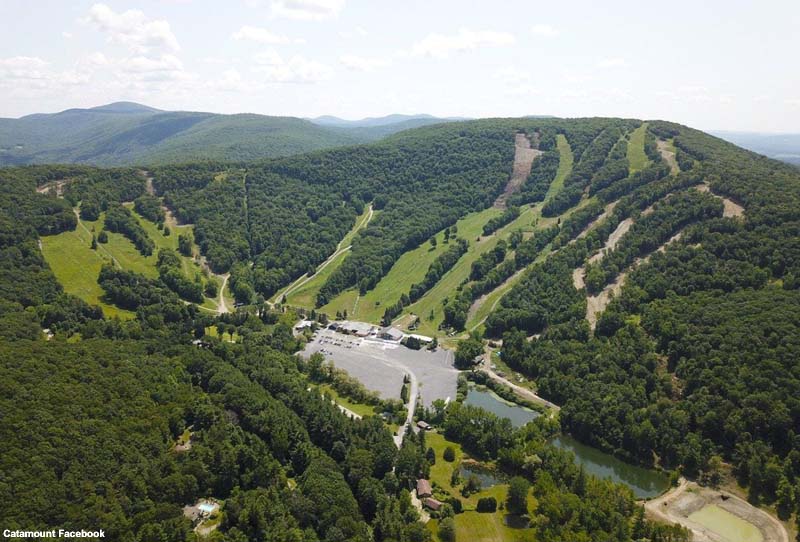 Aerial photo of Catamount



In addition to the lifts and terrain, the Schaefers have announced they will invest in new snowguns and snowmaking infrastructure at Catamount. The family has cut new trails, installed a triple chairlift, and constructed a new base lodge since acquiring the area in the spring of 2018.

The Berkshire Summit Pass also provides access to Bousquet, which the Schaefers help operate.



Related Stories on NewEnglandSkiIndustry.com


More Information


comments powered by