Magic Mountain Sale Complete
The new ownership hopes to open the ski area in mid December.
Tuesday, November 22, 2016, NewEnglandSkiIndustry.com
---
After nearly two months of delays, Magic Mountain announced yesterday that the change in ownership is officially complete. The sale was originally slated to be completed in late September or early October.

The new ownership group, Ski Magic LLC, has been working hard to get the area ready for its planned December 17 opening. According to a video posted by Ski Magic LLC President Geoffrey Hatheway, additional work is needed to have the lifts and snowmaking system ready.

Ski Magic LLC plans to invest $2 million in the area over the next five years on improved snowmaking and a mid mountain lift, as well as an updated learn to ski area.

Ownership Background
Located in Londonderry, Vermont, Magic Mountain was originally opened in 1960-61 by Hans Thorner. In recent decades, the area has been plagued by financial problems, including a 6 year closure during the 1990s. Since reopening in 1997-98, the ski area has seen multiple owners and operators.

John "Larry" Nelson, whose family had owned a home at the mountain for decades and was reportedly owed $1 million, purchased the area with four partners in August 2002 for a reported $500,000. Nelson passed away in April of 2009, leaving his stake to his family.

Three main entities were subsequently involved in the ski area: an asset owner/mortgagor, a ski area owner/borrower, and a ski area operator.

On May 6, 2015 former Vice President of Marketing at Magic Geoffrey Hatheway formed Ski Magic LLC. While a tentative agreement was struck that summer to take over ownership and operation of the ski area, the owner backed out of the deal in September 2015.

After a "dismal" season, sale negotiations resumed in the spring of 2016. A Purchase and Sale Agreement was signed in August.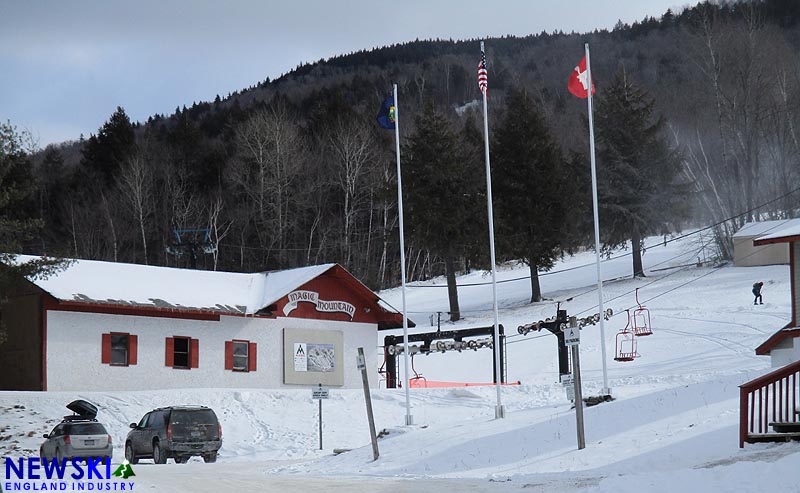 Magic Mountain in February 2016



Related Stories on NewEnglandSkiIndustry.com


More Information


comments powered by