Magic Mountain Sale Negotiations Resume
Ski Magic LLC is once again trying to purchase and improve the Vermont ski area.
Friday, April 22, 2016, NewEnglandSkiIndustry.com
---
Negotiations between Magic Mountain Management LLC ("MMM") and Ski Magic LLC have resumed, according to a joint press release issued today. Ski Magic had previously attempted to purchase the ski area last summer, however MMM backed out of the deal in September.

According to the press release, a Letter of Intent has been signed and an Asset Purchase and Sale agreement is being worked on. If all goes to plan, Ski Magic could take ownership of the area in June or July.

According to the press release, Ski Magic plans to offer early bird season passes in July. Off season improvements include expanded snowmaking, as well as plans to have both chairlifts operational for the 2016-17 season.

Just weeks ago, Ski Magic's Geoff Hathaway told NewEnglandSkiIndustry.com News, "little interest or concrete discussions recently with the principals at Magic Mountain Management LLC."

Talks apparently restarted shortly after NewEnglandSkiIndustry.com News published a story about Magic's current struggles. When reached for comment today, Hathaway said, "Our goal is proceed to contract and conduct due diligence as rapidly as possible so we can begin improving Magic's ski product and deliver a better experience for our skiers and riders in 2016-17."


Ownership Background
Located in Londonderry, Vermont, Magic Mountain was originally opened in 1960-61 by Hans Thorner. In recent decades, the area has been plagued by financial problems, including a 6 year closure during the 1990s. Since reopening in 1997-98, the ski area has seen multiple owners and operators.

John "Larry" Nelson, whose family had owned a home at the mountain for decades and was reportedly owed $1 million, purchased the area with four partners in August 2002 for a reported $500,000. Nelson passed away in April of 2009, leaving his stake to his family.

Three main entities are involved in the ski area: an asset owner/mortgagor, a ski area owner/borrower, and a ski area operator.

According to sources, Nelson's family technically owns the ski area land and assets. The family is the primary mortgagor of the ski area, with a firm named Magic Mountain Management LLC ("MMM") serving as the borrower. Magic Mountain Resorts LLC ("MMR") then leases the ski area from MMM.

According to a source, the Nelson family transferred their stake in the MMM entity to minority owner Thomas Barker two years ago. Robert Lyszczarz is reportedly the majority owner of MMM while Thomas Barker is the sole proprietor of MMR. The Nelson family has expressed its goal is to see the property sold because they "want Magic to get back on track and to flourish as a ski area."

On May 6, 2015 former Vice President of Marketing at Magic Geoffrey Hatheway formed Ski Magic LLC. While a tentative agreement was struck that summer to take over ownership and operation of the ski area, MMM backed out of the deal in September. Ski Magic LLC has remained an active Vermont business entity since then.

Meanwhile, MMM was unable to pay its 2015 property taxes amidst mounting debt. MMR operated the ski area during the "dismal" 2015-16 season from January 16 to March 13.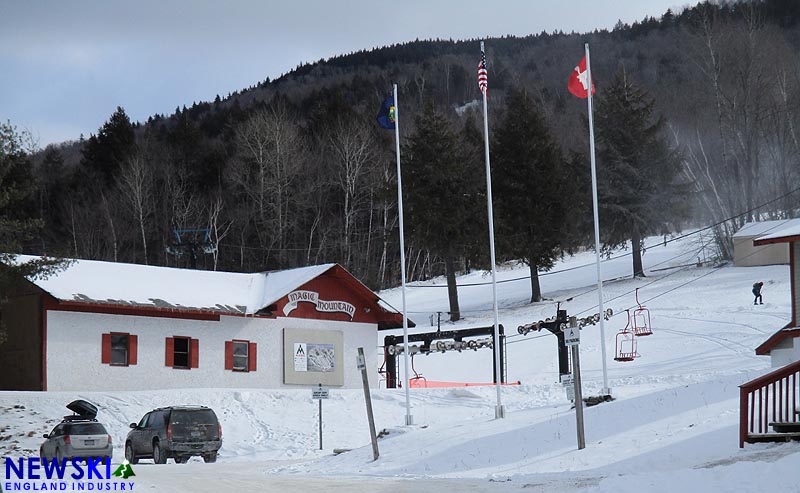 Magic Mountain in February 2016



Related Stories on NewEnglandSkiIndustry.com


More Information


comments powered by