REPORT: Mt. Eustis Not Expected to Reopen with Lift Service This Winter
Northern New Hampshire to be without lift served skiing for the first time since World War II.
Wednesday, December 24, 2014, NewEnglandSkiIndustry.com
---
While significant progress has been made in 2014, it appears Mt. Eustis will not reopen with lift served skiing this winter.

Located in Littleton, New Hampshire, Mt. Eustis served local skiers for nearly three decades until shutting down in the 1970s. In recent years, local residents and business owners have been working to reopen the ski area. In 2014, the operation received 501(c)(3) non profit status, furthering its ability to raise funds. In addition, Bretton Woods donated a snow cat to the operation, and volunteers and donors helped construct a new warming hut. More recently, new lights were tested, allowing for future night skiing operations. It also appears the snowmobile corridor, once climbing directly up the main ski slope, has been remedied with a new eastern reroute.

While a rope tow design has reportedly been approved, lift construction had yet to start as of the start of winter 2014. As a result, any skiing at Mt. Eustis in 2014-15 will likely be via hiking up the slope.

It was also recently reported on NewEnglandSkiIndustry.com that Lancaster's Mt. Prospect ski club may be forced to sit idle due to losing its liability insurance coverage. Combined with the loss of the Balsams Wilderness ski area in 2011, the 2014-15 season may be the first time since World War II that lift served skiing has not been available in Northern New Hampshire. At present, the northernmost operations in the state are Bretton Woods and Wildcat.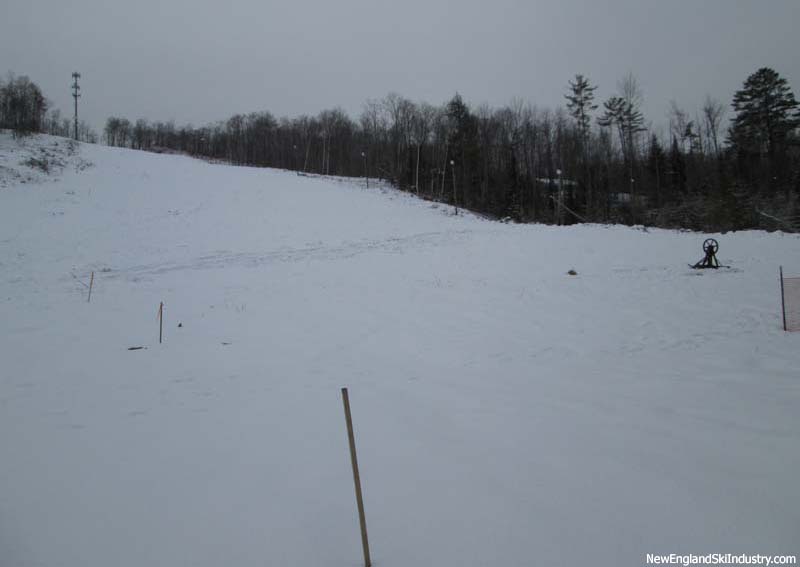 The expected lift line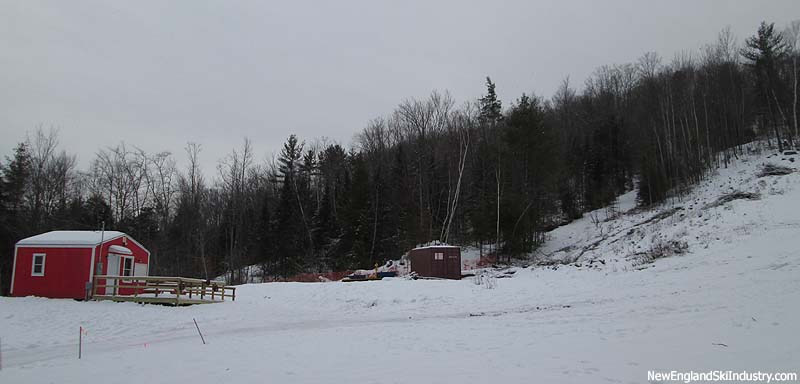 The new warming hut



Related Stories on NewEnglandSkiIndustry.com


More Information


comments powered by