Connecticut Lift Ticket Prices Increase by Another 6%
Every ski area in the state has increased its pricing.
Friday, September 2, 2022, NewEnglandSkiIndustry.com
---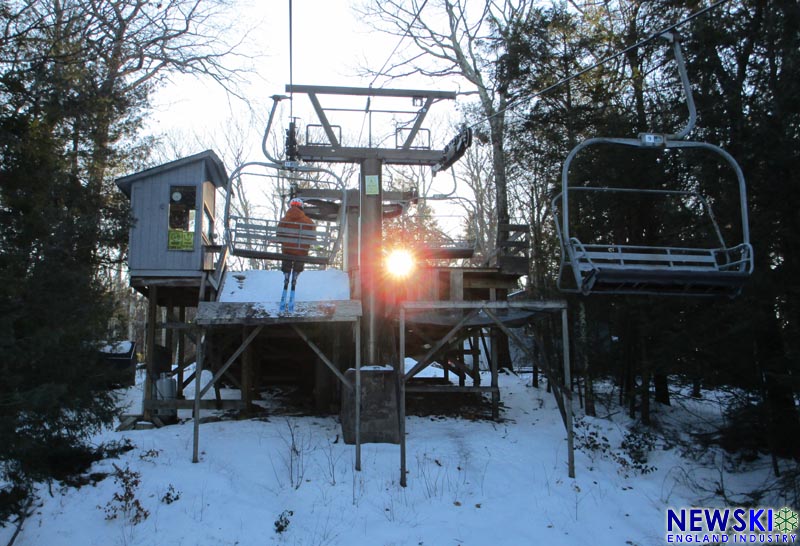 The effects of inflation continue to be felt, as Connecticut ski lift ticket prices have increased by another 6% this year. In the half-decade period preceding the 2021-22 season, ticket prices averaged a 1% annual increase.

In addition to soaring labor and equipment expenses, ski areas are being faced with dramatic increases in electricity and diesel costs for the upcoming winter. With a higher proportion of revenue now collected from advanced sales (such as spring season pass sales), New England ski areas may be forced to find additional revenue or slash snowmaking and grooming budgets.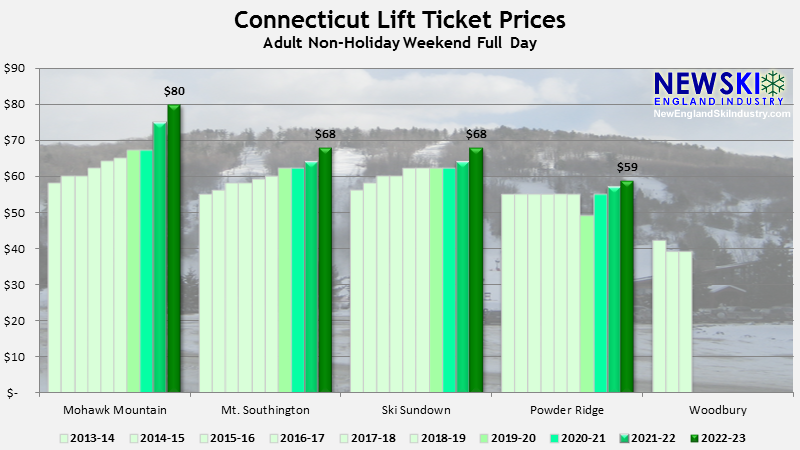 Mohawk Mountain remains the highest priced ticket in the state, jumping from $75 to $80 for an adult weekend full day (with RFID fee), while Powder Ridge is the cheapest at $59 (a $2 increase).

The mean adult full day weekend lift ticket in Connecticut is $68.75, a 6% increase over last season. The median adult price is $68, also a 6% increase over last season.



Related Stories on NewEnglandSkiIndustry.com


More Information


comments powered by