Mill Town Capital Continues Investments in Bousquet, Pittsfield
The historic ski area is being completely rebuilt.
Tuesday, June 15, 2021, NewEnglandSkiIndustry.com
---
After one year of ownership, Mill Town Capital is continuing its major investment in Bousquet this summer with a variety of projects.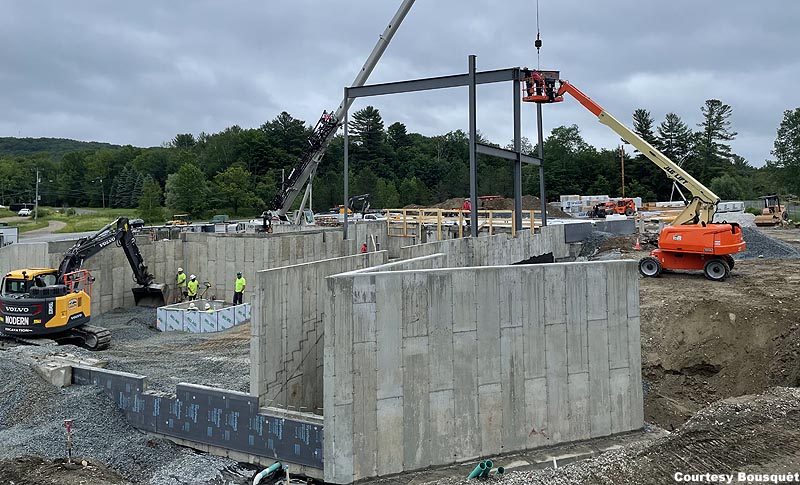 The most prominent project this off-season is the complete tear-down of the old lodge, which took place in April. In its place will be a slightly larger 15,800 square foot lodge, designed to better handle skiing and non-skiing operations (including a proposed lift-served mountain bike park). The new structure is expected to be ready for the upcoming 2021-22 ski season. According to the Berkshire Eagle, the price tag for the new lodge is $5 million.

On the slopes, Bousquet is consolidating a three-year snowmaking project into 2021, completing a full rebuild of the system. Following last year's pump house replacement, remaining legacy pipe will be replaced this year. Dozens of new SMI guns will be added to the fleet, which will now be all-electric.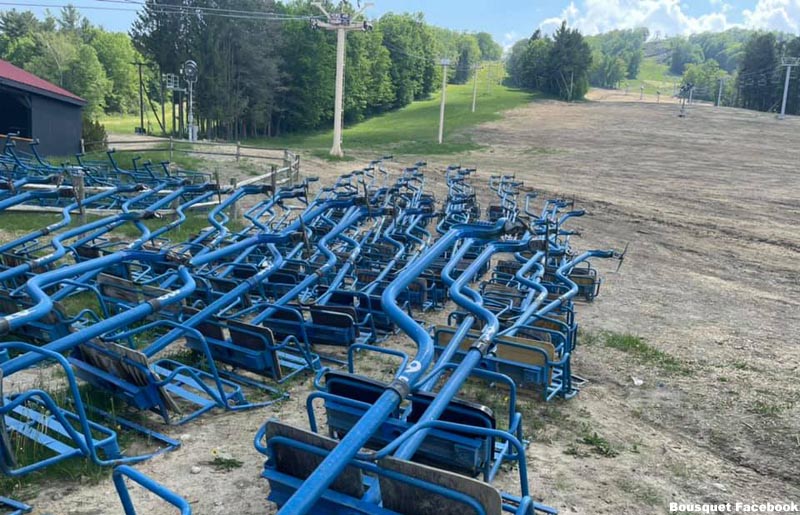 Meanwhile, the Blue Chair is being overhauled and will have a new haul rope installed soon. The Hall double chair is the last operating center-pole in New England. The area is now primarily served by a top-to-bottom triple chair, which debuted last winter.

Bousquet owner Mill Town has also continued its aggressive acquisition of Pittsfield area properties. Since the start of 2020, it has acquired Gateways Inn, Yankee Suites Extended Stay, Lakeside Christian Camp, Pontoosuc Lake Country Club, Skyline Country Club, and Berkshire West Athletic Club. Lakeside Christian Camp is now known as The Camp by Bousquet, while Berkshire West is operating as Bousquet Sport.

Blue Chair Properties, a subsidiary of Mill Town Capital, purchased the 155 acre Bousquet ski area from Tamarack Ski Nominee Trust for $1,071,000 in May 2020. Mill Town Capital was founded by Dalton native Dave Mixer in September 2016. Pittsfield native Tim Burke serves as CEO of the company, which owns a variety of commercial and residential properties in the area. Dennis Robinson was recently hired to manage the company's growing portfolio of recreational properties. Schaefer Resort Management, owners of Berkshire East and Catamount, serve as managing consultants.



Related Stories on NewEnglandSkiIndustry.com


More Information


comments powered by