2019-20 Lift Construction Season Weaker Than 20 Year Average
Five lifts were installed across New England for the 2019-20 season.
Wednesday, February 12, 2020, NewEnglandSkiIndustry.com
---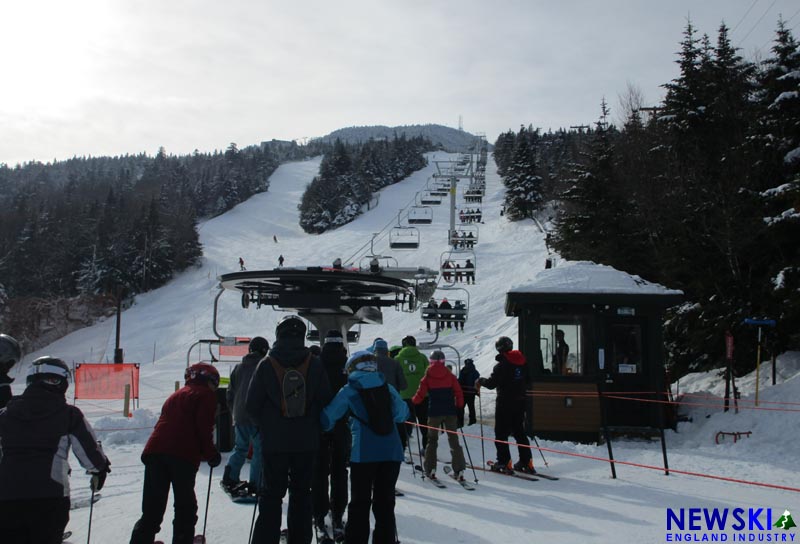 With the 2019-20 season nearing its peak, new lifts are operating in three New England states. Five aerial lifts were constructed, making the 2019-20 tally slightly below the 20 year average. One lift, the Black Line Quad at Magic, remains under construction with no set completion date.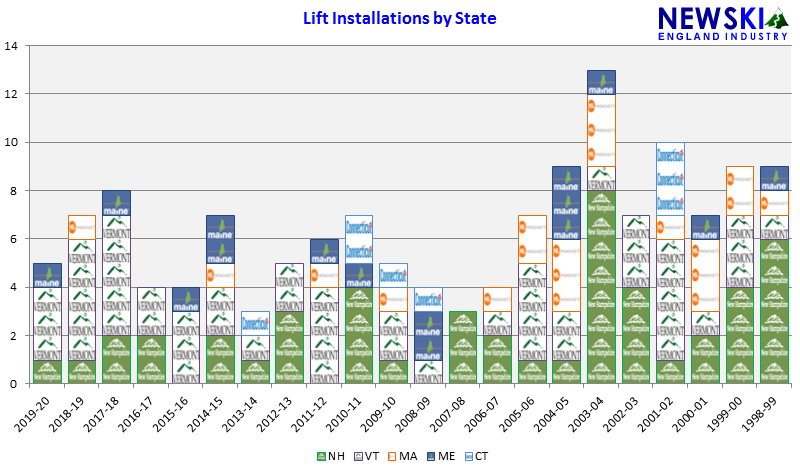 As has been the case during the past half decade, Vermont had the largest number of lift installations of any state.



Though Doppelmayr had been the dominant installer of new lifts in New England over the past decade, 2019-20 once again saw an even split with Leitner-Poma. 2019-20 saw no new detachable chairlifts.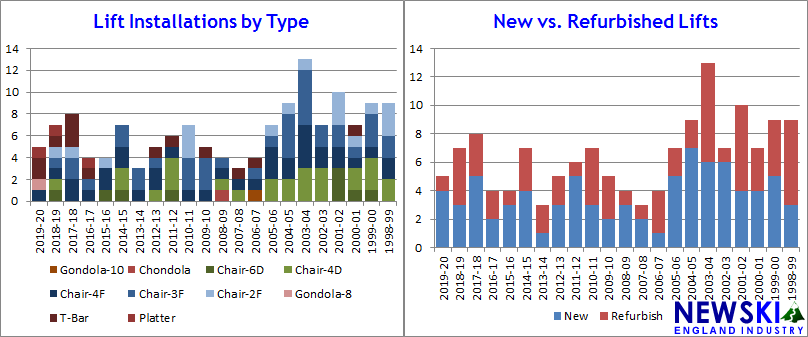 2019-20 Lift Installations
Ascutney - T-Bar (Refurbished Doppelmayr)
Bretton Woods - Gondola (New Doppelmayr)
Camp Ethan Allen - Surface lift (New Leitner Poma)
Killington - Quad (New Leitner Poma)
Sunday River - T-Bar (New Doppelmayr)

Proposed 2020-21 Lift Installations
Loon - Detachable Eight Place (New Doppelmayr)
Magic - Quad (Refurbished Poma)
Okemo - Detachable Six Pack (New Leitner Poma)
Okemo - Detachable Quad (Refurbished Poma)
Saddleback - Quad
Saddleback - T-Bar
Sugarbush - T-Bar



Related Stories on NewEnglandSkiIndustry.com


More Information


comments powered by