Balsams 2017-18 Opening in Jeopardy
Key permits have not yet been filed.
Monday, August 1, 2016, NewEnglandSkiIndustry.com
---
The clock is ticking in the North Country, as the window for expanding the defunct Balsams Wilderness ski area for the 2017-18 season is quickly closing.

According to the Colebrook Chronicle, Balsams developers have stated that work on the ski area must begin this year in order for it to open for the 2017-18 season.

According to the Colebrook Chronicle, the developers have yet to apply for the necessary state alteration-of-terrain permit. In addition, the Coos Planning Board has yet to receive a complete application for the proposed work. The board agreed to review a full plan at the developers' request, however many items are still considered missing.

The project was originally slated to start on June 1, 2015, however developers cited the legislative bond process as reason for delaying construction until late summer 2015. The project was delayed again during that summer with a new groundbreaking date set for fall 2015. After that, a June 1, 2016 groundbreaking date had been suggested, followed more recently by a fall 2016 date.

The developers have yet to obtain some $28 million in state financing, which will require the approval of the Business Finance Authority and Governor and Council.

In addition, there are rumors suggesting the Northern Pass transmission line project will need to move forward in order to unlock significant private funding for the project. Dixville Capital's Les Otten has come under fire recently for accepting funding from Northern Pass's Forward New Hampshire fund and reportedly pressuring local elected officials to drop their opposition to the transmission line.

Meanwhile, the New Hampshire Department of Transportation is in the process of constructing an $850,000 tunnel under Route 26 at the resort to allow snowmobiles and grooming vehicles to pass under the highway. The Department of Transportation also plans to conduct multi-million dollar road reconstruction projects inside the resort, prior to transferring ownership of the roads to the developers.

The northernmost chairlift served ski area in New Hampshire, the Balsams Wilderness operated from 1966 until 2011, when the Dixville Notch Balsams Grand Resort was shuttered. While equipment has been sold and some hotel related structures demolished, the ski lodge and triple chairlifts remain in place.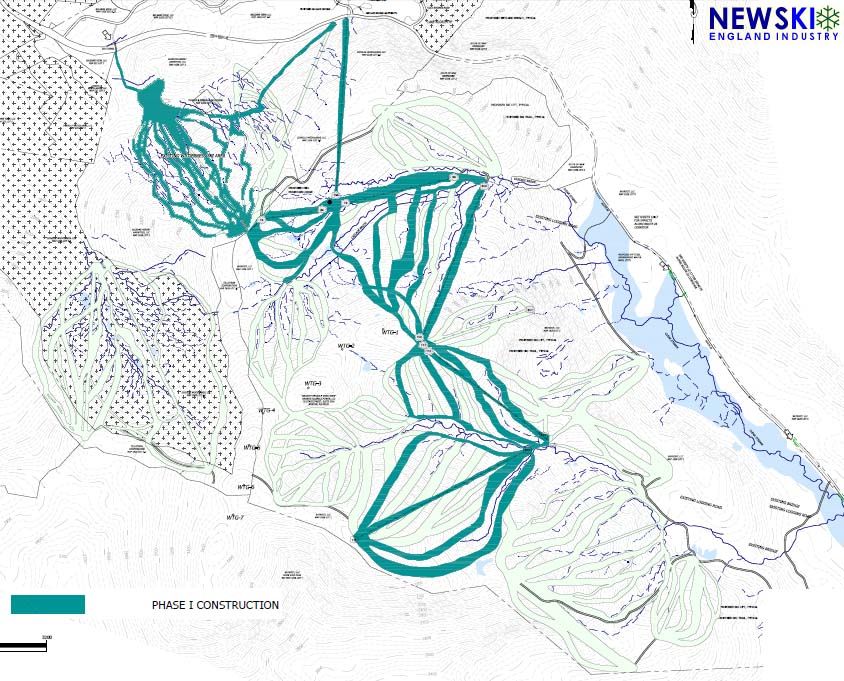 The previously released Balsams Phase 1 Expansion Map from Summer 2015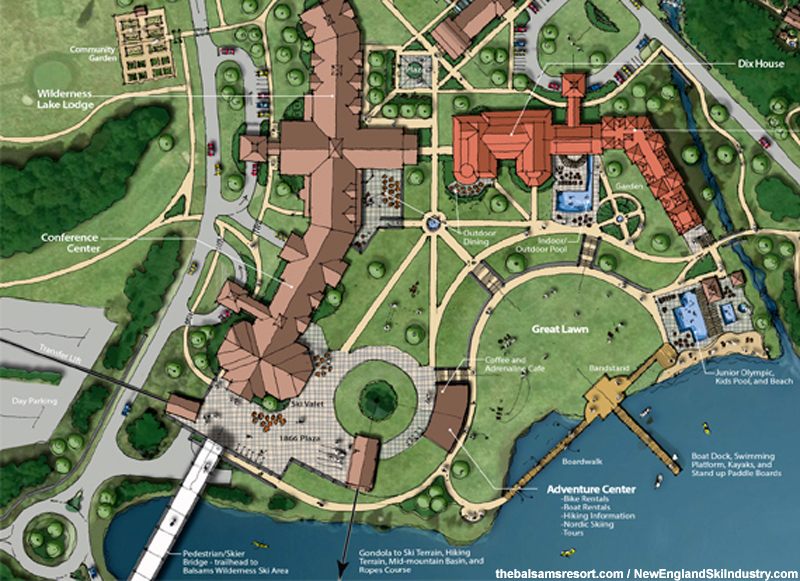 The previously released Balsams Phase 1 Plans


Colebrook Chronicle

Related Stories on NewEnglandSkiIndustry.com
Balsams Announces New Partner - December 10, 2021
Les Otten Brings On New Balsams Partner - January 8, 2021
Les Otten Seeks to Extend Balsams Permits - December 9, 2020
Balsams Resort Placed on Market - June 25, 2019
New Balsams Bill Signed into Law - May 16, 2019
Les Otten Pushing for New Balsams Legislation - February 4, 2019
Balsams Reopening in 'Grave Time Jeopardy' - December 15, 2018
STUDY: Probability of Lost New England Ski Areas Reopening - November 7, 2018
Balsams Pulls State Financing Application - August 27, 2018
Balsams Redevelopment Delayed Again - June 16, 2018
More Information
comments powered by