Balsams Reopening Being Funded by Northern Pass
The resort was sold to the present ownership to block the controversial transmission line.
Tuesday, March 8, 2016, NewEnglandSkiIndustry.com
In his Monday testimony before the New Hampshire Site Evaluation Committee, Balsams developer Les Otten disclosed one of his investors is the Northern Pass. The Balsams property was originally sold to the present ownership to prevent the construction of the controversial power transmission line.

According to Otten's testimony, released by New Hampshire Public Radio, Otten disclosed that, "Northern Pass, through the Forward New Hampshire Fund, has invested $2 million in our project without strings. And we are discussing the potential for a more substantial investment by the Fund as Northern Pass progresses." The Forward NH Fund claims it will "allocate $200 million over a 20 year period for projects associated with community betterment, clean energy innovation, economic development, and tourism."

Otten concluded his testimony in saying, "[l]et there be no doubt I favor the rebirth of the North Country - and I favor Northern Pass and the opportunities it will create - which may well endure for the next century."

Background
The transmission line, proposed to run 192 miles from Canada through New Hampshire, was created as a partnership between Hydro-Quebec, Northeast Utilities (now known as Eversource), and NSTAR. A large opposition movement has emerged, citing environmental, visual, and eminent domain concerns.

Northern Pass reportedly offered to purchase the Balsams for $3 million, however the Tillotson Corporation sold the shuttered resort to Balsams View, LLC for $2.3 million in 2011. The Society for the Protection of New Hampshire Forests then used anti-Northern Pass funds to purchase an $850,000 easement from the new owners, claiming it would block the transmission line. The new ownership subsequently auctioned 2,400 resort assets to generate funds.

In late 2015, the directors of the Society for the Protection of New Hampshire Forests unanimously approved to waive its "restrictions that will forever protect the working forest" to allow the Balsams expansion to take place.

The northernmost chairlift served ski area in New Hampshire, the Balsams Wilderness operated from 1966 until 2011, when the Dixville Notch Balsams Grand Resort was shuttered. While equipment has been sold and some hotel related structures demolished, the ski lodge and triple chairlifts remain in place.

Les Otten's Dixville LLC became involved in the project in early 2014. The $143 million Phase 1 construction has been repeatedly delayed. On May 20, 2015, Governor Maggie Hassan signed Senate Bill 30 into law, allowing the state's Business Finance Authority to provide up to $30 million in taxpayer backed bonds to the project.

The most recent projection released by the developers suggests a 2017-18 season reopening.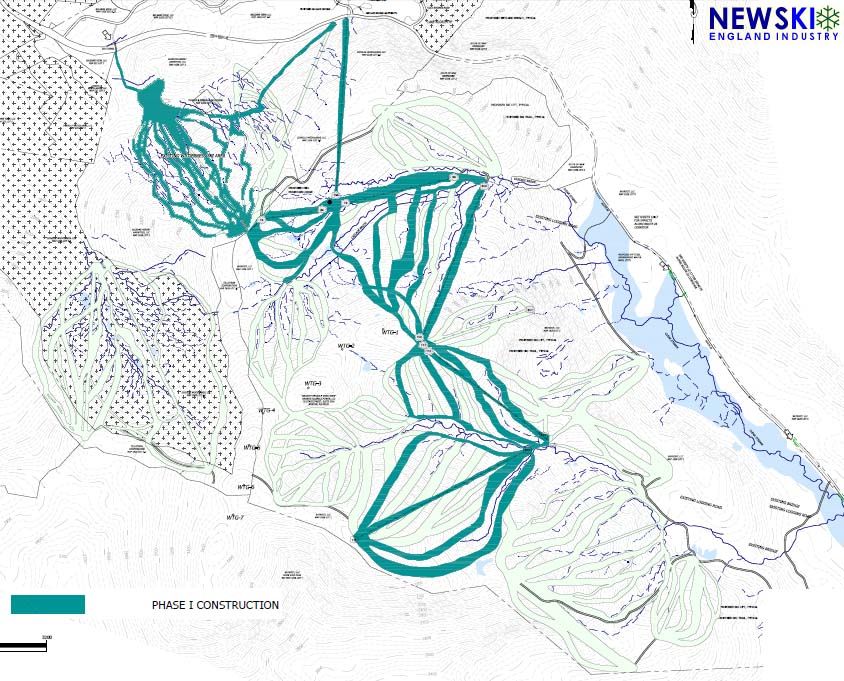 The previously released Balsams Phase 1 Expansion Map from Summer 2015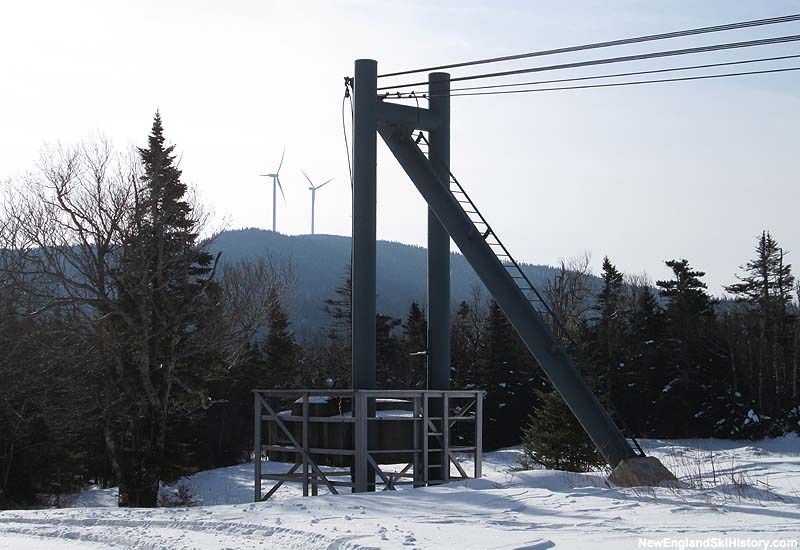 The top of the Double Chair and wind farm in 2014



Related Stories on NewEnglandSkiIndustry.com


More Information


comments powered by