Balsams Reopening Postponed Again
Developers are now targeting a 2017-18 ski area reopening.
Sunday, January 24, 2016, NewEnglandSkiIndustry.com
---
The long-awaited Balsams reopening may take longer, according to plans presented by developers at the January 18 Coos County Planning Board meeting.

According to the Berlin Daily Sun, Dixville Capital's Burt Mills says the group hopes to open the ski area in the fall of 2017. At least three new lifts would be installed for the opening, in addition to the two existing triple chairlifts. At least a new dozen trails would be cut. Previously released Phase 1 plans called for six new lifts and five new trail pods.

The full build out has been claimed to be between 23 and 26 lifts and 2,000 acres of skiable terrain.

The project was originally slated to start on June 1, 2015, however developers cited the legislative process in obtaining state backed bonds as reason for delaying construction until late summer. The project was delayed again during the summer with a new groundbreaking date set for fall 2015. More recently, a June 1, 2016 groundbreaking date has been suggested.

In December, developers announced they had received a DES Wetlands Permit and a 404 permit of the Clean Water Act from the U.S. Army Corps of Engineers.

On January 12, the Attorney General's Charitable Trusts Unit upheld the Society for the Protection of New Hampshire Forests decision to waive its "restrictions that will forever protect the working forest" on lands surrounding the Balsams Resort, allowing for the expansion of the ski area throughout thousands of acres of undeveloped land. As part of the easement waiver, Dixville LLC will reportedly acquire additional land and protect it, including buying out a proposed wind farm development. The agreement reportedly allows the developers to cut ski trails, construct lifts, and install lighting and snowmaking on the previously-protected lands.

On January 16, lead developer Les Otten was present as the Hale House hosted a John Kasich town hall for about 30 people. Tom Tillotson, son of former Balsams owner Neil Tillotson, reportedly told the Presidential candidate the current development effort was being bogged down by regulatory red tape, according to the Colebrook Chronicle.

The northernmost chairlift served ski area in New Hampshire, the Balsams Wilderness operated from 1966 until 2011, when the Dixville Notch Balsams Grand Resort was shuttered. While equipment has been sold and some hotel related structures demolished, the ski lodge and triple chairlifts remain in place.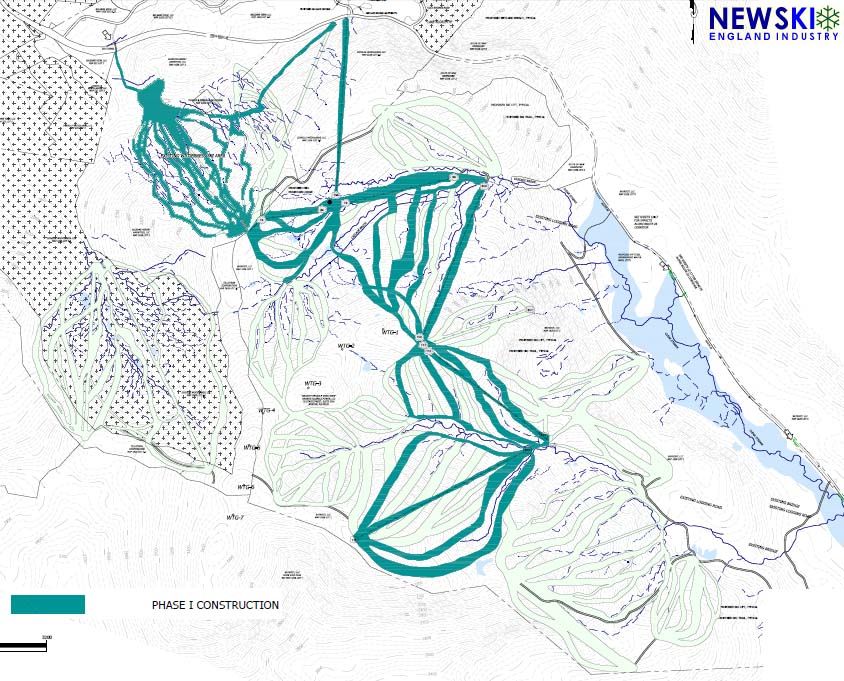 The previously released Balsams Phase 1 Expansion Map from Summer 2015


Coos County Planning Board gets conceptual view of initial Balsams work - Berlin Daily Sun

Related Stories on NewEnglandSkiIndustry.com
Balsams Resort Receives Key County Approvals - March 24, 2023
Balsams Announces New Partner - December 10, 2021
Les Otten Brings On New Balsams Partner - January 8, 2021
Les Otten Seeks to Extend Balsams Permits - December 9, 2020
Balsams Resort Placed on Market - June 25, 2019
New Balsams Bill Signed into Law - May 16, 2019
Les Otten Pushing for New Balsams Legislation - February 4, 2019
Balsams Reopening in 'Grave Time Jeopardy' - December 15, 2018
STUDY: Probability of Lost New England Ski Areas Reopening - November 7, 2018
Balsams Pulls State Financing Application - August 27, 2018
More Information
comments powered by