Forest Society Balsams Deal Under Fire
The Society for the Protection of New Hampshire Forests previously announced an easement would forever protect the undeveloped land.
Monday, December 21, 2015, NewEnglandSkiIndustry.com
In a controversial decision, the directors of the Society for the Protection of New Hampshire Forests unanimously approved to waive its "restrictions that will forever protect the working forest" on lands surrounding the Balsams Resort, allowing the new Les Otten development to potentially expand the ski area throughout thousands of acres of undeveloped land.

The Balsams shut its doors in September of 2011 and was sold to Daniel Hebert Jr. and Daniel Dagesse's Balsams View, LLC later that year. As part of the deal, the Forest Society pledged to purchase an easement to forever protect 5,800 acres undeveloped property from development, mainly the Northern Pass transmission line project.

The Forest Society announced its easement purchase on January 17, 2012, following a period of fundraising in which 1,500 donors contributed $850,000. The Forest Society's press release stated that it had "acquired conservation restrictions that will forever protect the working forest, habitat, scenic views, and 30 miles of recreational trails that the public and BALSAMS guests have enjoyed for decades."

As part of the waiver of the easement, Les Otten's Dixville LLC will reportedly acquire additional land and protect it, including buying out a proposed wind farm development. The agreement reportedly allows the developers to cut ski trails, construct lifts, and install lighting and snowmaking on the previously-protected lands.

According to a Union Leader article, major donors are blaming the Forest Society, its developers, and Governor Maggie Hassan for the decision to waive the easement's restrictions. A donor quoted in the article suggests involving the Attorney General, as well as a potential push to get the easement donations refunded.

Meanwhile, the Coos County Planning Board is still working with the developers on the Balsams Planned Unit Development. While some had suggested an agreement could be approved this year, further discussion will take place at the board's next meeting on January 18, 2016.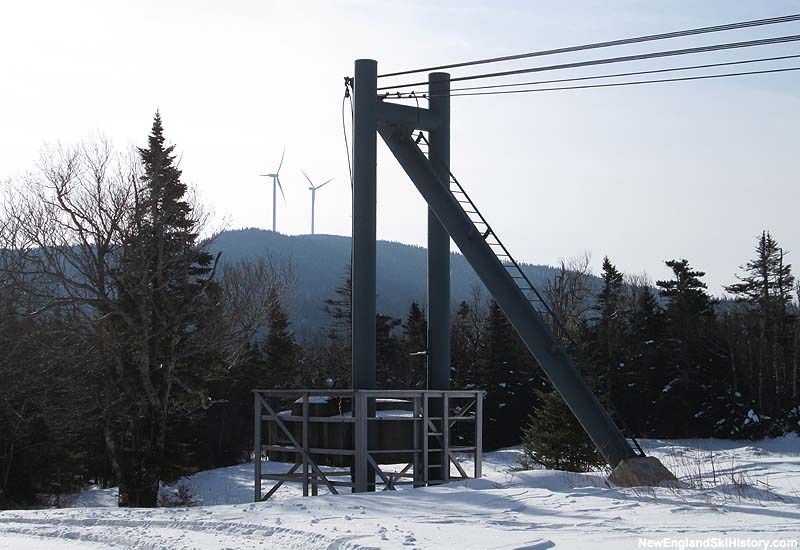 The top of the Double Chair and wind farm in 2014


Forest Society donors cry foul on Balsams development deal - Union Leader

Related Stories on NewEnglandSkiIndustry.com
Balsams Pulls State Financing Application - August 27, 2018
Balsams Redevelopment Delayed Again - June 16, 2018
Balsams Redevelopment Facing Further Delays - March 28, 2018
Balsams Files State Loan Guarantee Application - December 20, 2017
Governor Sununu 'Excited' for Balsams Proposal, Thinks it Can Be 'Great Success' - December 12, 2017
More Information
comments powered by