Balsams State Bond Bill Passed by House
Bill now moves back to the New Hampshire Senate
Wednesday, May 6, 2015, NewEnglandSkiIndustry.com
The New Hampshire House passed an amended version of SB 30 on Wednesday by a vote of 293 to 57. The amended bill now goes back to the Senate for approval. The Senate version of the bill was passed by voice vote in March.

The House Finance Committee's "Ought to Pass with Amendment' ruling increased the debt ceiling for the corresponding state backed bonds from $25 million to $30 million. The Balsams ownership is currently requesting $28 million in state backed bonds, as well as a reported $20 million in other public funds, for its $143 million Phase 1. The price tag for the full project is now around a third of a billion dollars.

If funding is procured, construction could begin in June, with the intent of opening for the 2016-17 season.

The northernmost chairlift served ski area in New Hampshire, the Balsams Wilderness operated from 1966 until 2011, when the Dixville Notch Balsams Grand Resort was shuttered. While equipment has been sold and some hotel related structures demolished, the ski lodge and triple chairlifts remain in place.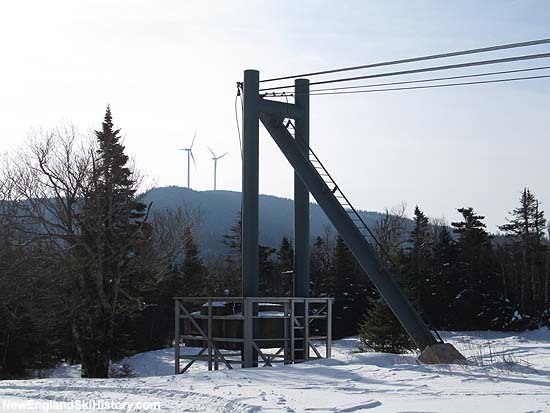 Dixville Peak as seen from the top of the Balsams Wilderness ski area (2014)



Related Stories on NewEnglandSkiIndustry.com


More Information


comments powered by