Balsams Web Site Unveiled
Current plans call for 2,200 acres of terrain serviced by 22 lifts.
Thursday, February 26, 2015, NewEnglandSkiIndustry.com
A web site for the proposed Balsams reopening has been quietly launched, featuring a high level overview for the massive project.

According to the site, 2,200 acres of alpine ski terrain would be opened at full build out, making it larger than Killington. The site also hints the area would use its climate to its advantage to provide early openings and late closings.

22 lifts may include at least one gondola originating from the vicinity of the historic hotel. 100 KM of nordic skiing would be offered.

The site is also decorated with numerous glowing quotes from developer Les Otten, founder of LBO Resorts and American Skiing Company:

"This spectacular terrain inspires a vast and diverse ski area that will be the centerpiece for what will be one of the finest four season resorts ever constructed."

"In over four decades of developing resorts, I have never come across land with such beauty and potential. Its scale, physical diversity and accessibility make it the ideal setting for the most spectacular four seasons resort of its kind."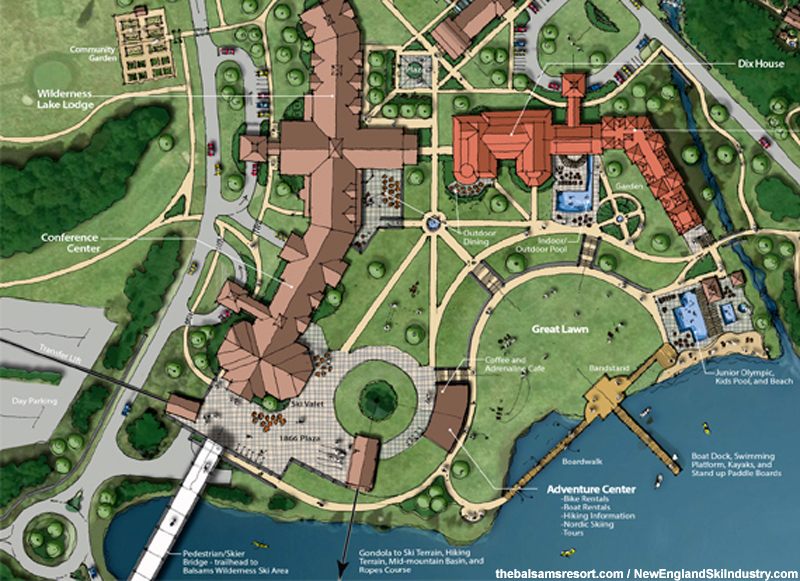 Grand Hotel base area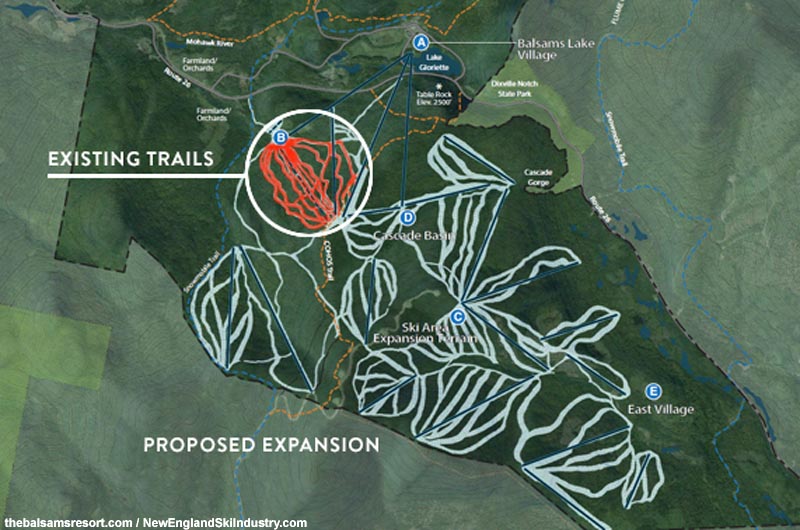 Ski area overview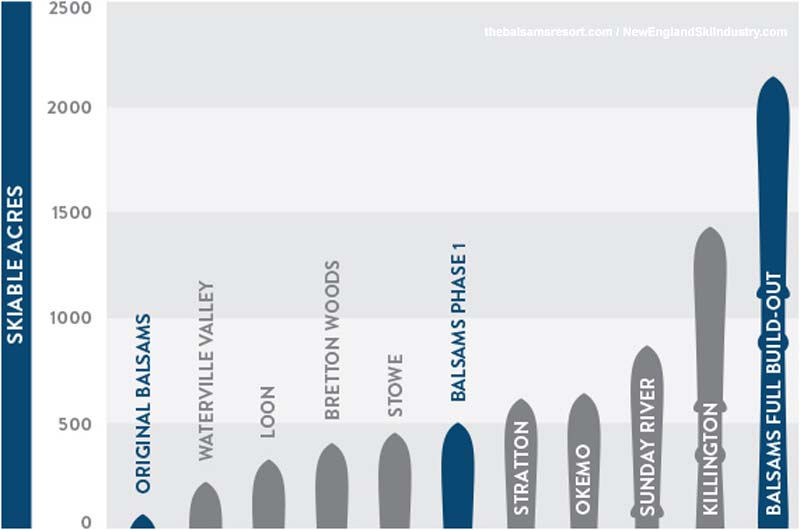 Ski area acreage chart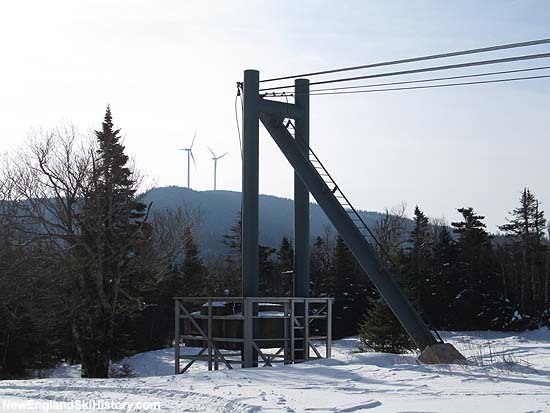 Dixville Peak as seen from the top of the Balsams Wilderness ski area (2014)

See more: Dixville Peak Expansion - NewEnglandSkiHistory.com


The Balsams Resort Web Site

Related Stories on NewEnglandSkiIndustry.com
Balsams Pulls State Financing Application - August 27, 2018
Balsams Redevelopment Delayed Again - June 16, 2018
Balsams Redevelopment Facing Further Delays - March 28, 2018
Balsams Files State Loan Guarantee Application - December 20, 2017
Governor Sununu 'Excited' for Balsams Proposal, Thinks it Can Be 'Great Success' - December 12, 2017
More Information
comments powered by