Balsams Wilderness Applies for Snowmaking Water Permit
Les Otten led development could start construction in spring 2015
Friday, December 19, 2014, NewEnglandSkiIndustry.com
---
According to the Union Leader, the developers of the defunct Balsams Wilderness ski area have applied for a snowmaking water withdrawal permit with the New Hampshire Department of Environmental Services. The application was filed on December 17, 2014 and would allow the withdrawal of "2.9 million cubic feet of water within a 24-hour period from the Androscoggin at a location in Errol, just north of the intersection of Routes 16 and 26" November through mid March.

The northernmost chairlift served ski area in New Hampshire, the Balsams Wilderness operated from 1966 until 2011, when the Dixville Notch Balsams Grand Resort was shuttered. The controversial Granite Reliable Wind Farm was constructed on adjacent Dixville Peak that same year, placing one more hurdle in attempts to reopen the ski area due to turbine ice throwing danger.

While equipment has been sold and some hotel related structures demolished, the ski lodge and triple chairlifts remain in place.

In early 2014, former American Ski Company head Les Otten became attached to a redevelopment project. Dixville LLC was registered as a Maine business entity in January 2014.

Redevelopment proposals include reopening the hotel and expanding the ski area into one of the largest in the state. Many question marks remain, such as funding, snowmaking water, wind farm concessions, and permitting.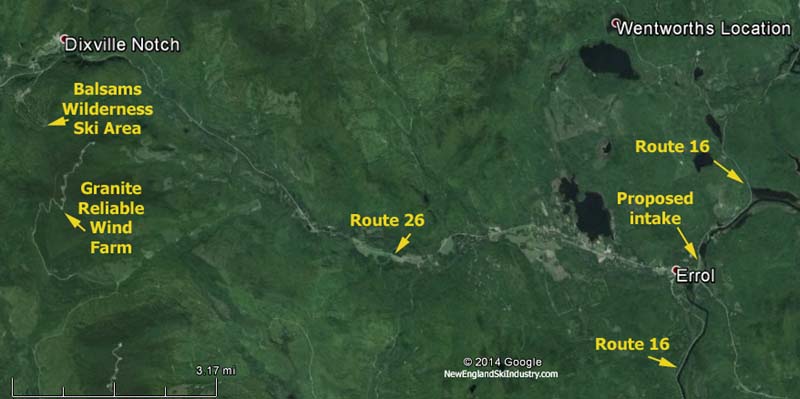 Proposed Snowmaking Water Withdrawal Map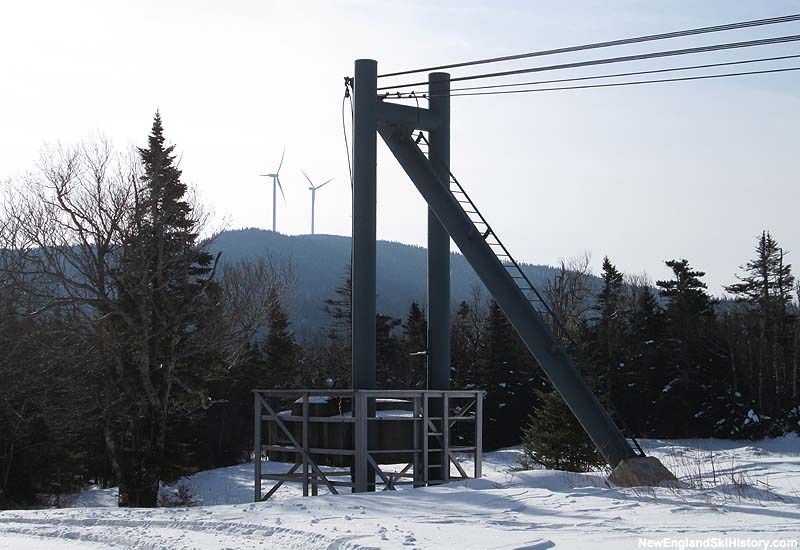 The top of the Double Chair and wind farm in 2014


Balsams project moves forward with filing of river water-use permit for snowmaking - Union Leader

Related Stories on NewEnglandSkiIndustry.com
Balsams Resort Placed on Market - June 25, 2019
New Balsams Bill Signed into Law - May 16, 2019
Les Otten Pushing for New Balsams Legislation - February 4, 2019
Balsams Reopening in 'Grave Time Jeopardy' - December 15, 2018
STUDY: Probability of Lost New England Ski Areas Reopening - November 7, 2018
More Information
comments powered by