Peak Resorts to Sell Preferred Stock to Large Investor
The initial $20 million cash infusion is expected to help with liquidity.
Tuesday, August 23, 2016, NewEnglandSkiIndustry.com
Peak Resorts announced yesterday that it has entered into an agreement to sell preferred stock plus future warrants to CAP 1 LLC (a family client of Summer Road LLC). Subject to shareholder approval, Peak Resorts will receive $20,000,000 at the closing of the deal. which could happen this fall.

On August 11, 2016, Peak announced it had maxed out its $20 million line of credit with Royal Banks of Missouri, borrowing the final $4.5 million available to fund working capital in July and August 2016. The other $15.5 million had been used in fiscal year 2016.

Peak Resorts exited the 2016 fiscal year on April 30 with only $5.396 million in free cash. At that time in 2015, the company had $16.849 in free cash, $12 million of which was used in the subsequent off season. In a press release, Peak Resorts described its cash position as "restrained" due to delays in releasing EB-5 immigrant investor funds.

At the end of fiscal year 2016, Peak Resorts had issued 13,982,400 out of 20,000,000 authorized common stock shares. As part of the new agreement, Peak Resorts plans to authorize an additional 20,000,000 common shares, as well as 40,000 of Series A Cumulative Convertible Preferred Stock.

CAP 1 and Summer Road
As part of the agreement, Summer Road will apparently receive an 8% annual dividend amounting to $1.6 million per year. Dividends to common shareholders were suspended earlier this year.

Summer Road will have priority over common shareholders in the event of liquidation of the company. Summer Road will also have the option to purchase 2,719,018 shares of common stock at between $6.50 and $9.00 per share and another $20,000,000 in preferred stock.

CAP 1 LLC, a Delaware-based entity founded 2011, is a family client of Summer Road LLC. Summer Road is the family office of the Richard Sackler Family. The Sackler family owns Purdue Pharma, makers of OxyContin.

As of February 12, 2016, CAP 1 LLC owned 1,218,613 shares of Peak Resorts, representing an 8.7% stake in the company. If Peak Resorts shareholders reject the agreement, Peak will be required to pay up to $125,000 to the investor.

Peak Resorts currently operates Attitash, Crotched, Mount Snow, and Wildcat in New England, as well as ten ski areas elsewhere in the country.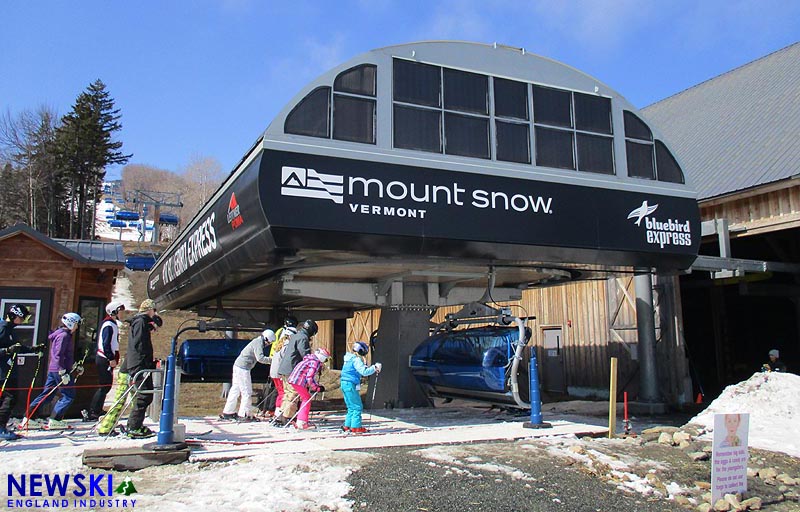 Mount Snow's Bluebird Express, March 27, 2016



Related Stories on NewEnglandSkiIndustry.com


More Information


comments powered by