Vermont 2015-16 Lift Ticket Prices Up 4%
Average weekend non-holiday adult ticket price is now $79.
Sunday, December 6, 2015, NewEnglandSkiIndustry.com
With the ski season arriving, every chairlift served ski area in Vermont has now posted its 2015-16 season rates.

Stowe is once again tops in the state with an $115 adult weekend full day lift ticket price, a $7 increase over 2014-15. Stratton joined Stowe in the $100 club by posting a $105 rate. The cheapest chairlift area in the state is once again Quechee, holding steady at $42.

The 2015-16 statewide mean is $79 per adult non-holiday weekend full day lift ticket, a 4% increase. The median price is $73, a 3% increase. The 2014-15 mean was $75.71 (4% increase over 2013-14) and median $71.00 (3% increase over 2013-14).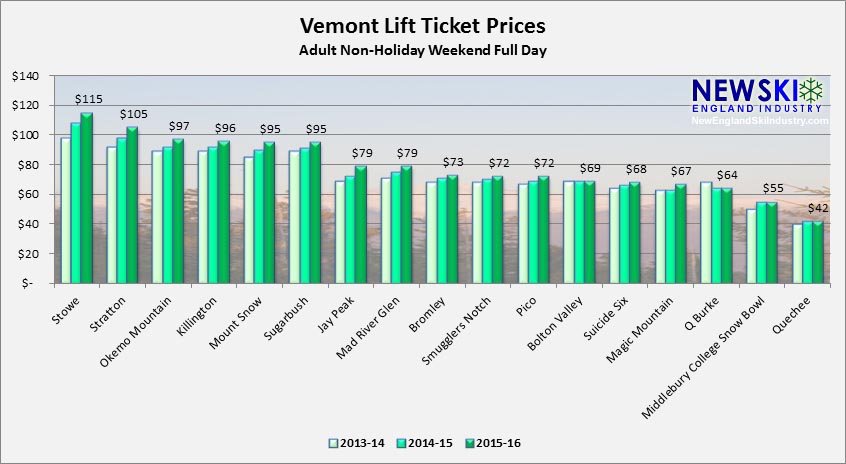 2013-14 through 2015-16 Vermont Lift Ticket Prices


Vermont Historic Lift Ticket and Season Pass Price Timeline - NewEnglandSkiHistory.com

Related Stories on NewEnglandSkiIndustry.com
More Information
comments powered by