2015 Lift Installation Season Below Average
Four chairlifts are being installed in New England this year.
Monday, September 28, 2015, NewEnglandSkiIndustry.com
Coming off the largest lift installation season in recent years, 2015 is shaping up to be tied with the second lowest in decades.

Four new chairlifts are being installed in two states:
Camden Snow Bowl (Novice): Refurbished Hall double chairlift
Haystack (Barnstormer): Doppelmayr high speed six pack bubble chairlift
Okemo (Sunshine): Leitner-Poma fixed grip quad chairlift
Sugarbush (Valley House): Doppelmayr fixed grip chairlift

Of these, only Okemo's is a net new installation, as the other lifts are replacing older models.

In addition, Sugarloaf is installing a new drive on its King Pine Quad, while Okemo is hanging bubble chairs on its Jackson Gore (Quantum) Quad.

There are no Partek or SkyTrac brand installations taking place in New England in 2015.

Thus far in the 2010s, New England is averaging 5.3 aerial lift installations per year. Average aerial lift installations have been in a steady decline, down from 7 per year in the 2000s, 9 per year in the 1990s, and 14.6 per year in the 1980s.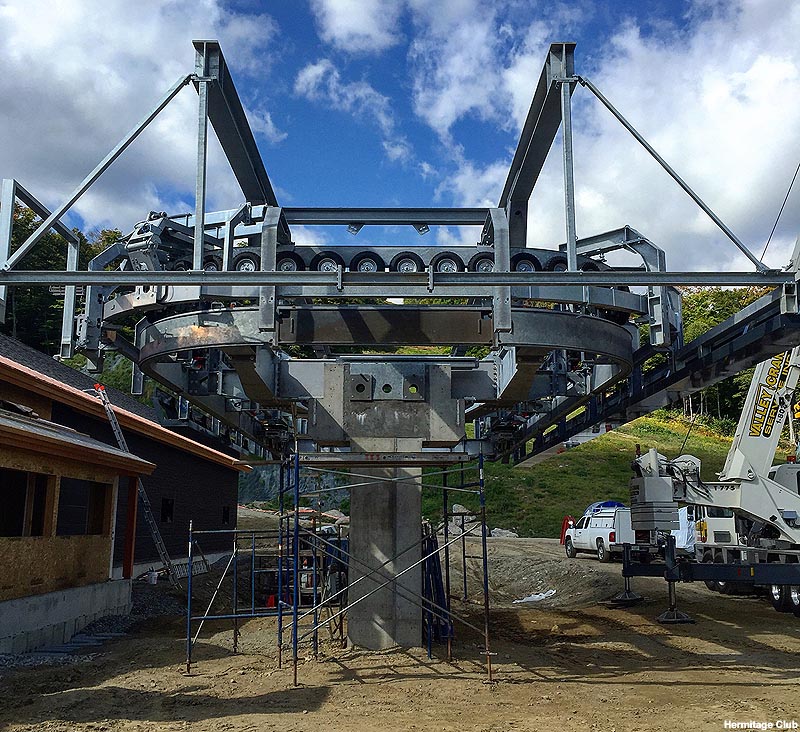 Barnstormer Six Pack at Haystack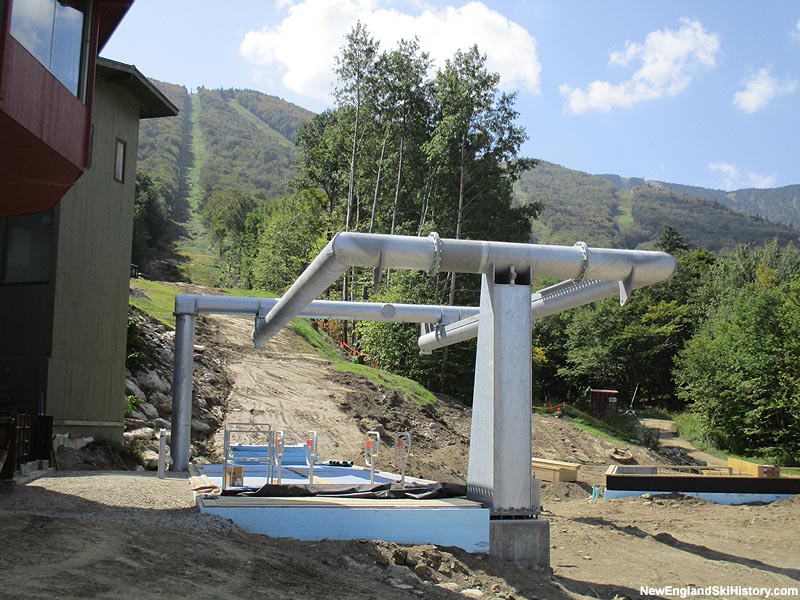 Valley House Quad at Sugarbush


New England Ski Lift Installation Timeline

Related Stories on NewEnglandSkiIndustry.com
More Information
comments powered by